Today's blog post is going to focus on the TOEFL speaking section.
The key when taking the TOEFL speaking section part of the TOEFL test is to speak perfect English with no grammar mistakes and pronunciation errors. Of course this is not an easy task for someone that is learning English as their second language. But there are ways to increase your English speaking abilities in a short amount of time.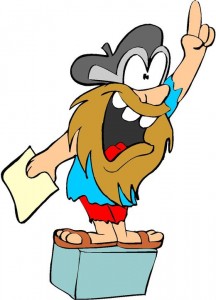 TOEFL Speaking Preparation Tips
First off there is no substitute to practice, with our TOEFL iBT practice speaking exercises you can practice your pronunciation by recording and listening to your answers to different questions.
Other ways to improve your speaking ability is to find someone who only speaks English and have a conversation with that person.
When recording your answer, be sure you take your time between words and sentences; there is a tendency for non-native English speakers to rush through when they are talking. This accelerates when the speaker is nervous or feels stressed. Pretend that you are talking to a friend that has asked you a simple question when you give you answer.
The most valuable TOEFL speaking preparation tip is to keep it simple when you are recording your answer, stay in your realm of comfort. You do not need to impress with extensive vocab or complex answers, all you need to do is lay out your case with supporting statements, by following this principle you make sure that you don't make obvious errors.
Independent Task
You have 15 seconds to prepare and 45 seconds to answer. The questions will relate to your personal experience or feelings. They are all open ended question.
Remember to keep it simple, think of the main idea and then give and provide your idea with supporting reasons. It is important to know that there is no right or wrong; all you have to do is give valid reasons to support your claim.
Integrated Task
Preparation time: 20-30 seconds.
Response time: 60 seconds.
In this part of the TOEFL speaking section you will hear conversation or a lecture as well as read a section before speaking about the topic.
Take notes of the keywords and main idea. Be clear on what the relation is between the reading passage and the conversation.
TOEFL speaking preparation is really about recording yourself and find your weaknesses. When you have found your weakness, work on improving it by repeating the process.
Like stated earlier there is no substitute for practice when preparing for the TOEFL speaking section.