Here are some TOEFL reading tips shared by one of our members.
Let's look over the type of text and structure that awaits you in the reading section of the TOEFL.  The text and essays in the TOEFL test follows a academic structure.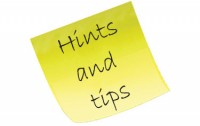 There is an introduction, body paragraph and finish with a conclusion.
Let's start with the introduction part of the text, the introduction is going to provide you with some general information about the passage you are about to read. It usually presents the topic of the text and that is the information you should remember from the introduction. You should also be aware when the text transition from being general to specific. The last sentence of the introduction is often the Thesis statement. A thesis is the idea an article or essay pursue.
If you focus on these TOEFL reading tips when you start reading your reading passage you are going to be able to quickly identify some of the questions that are asked in the TOEFL test.
The body paragraph follows the introduction; it usually starts off with a follow up on the thesis statement. It will then present key details to support the original thesis statement our TOEFL reading tips in section is to remember the most important details of the reading passage.
The conclusion is usually the last part of the text and focus on combining the important information gathered by the essay. It does not present any new information and can be as short as two sentences.
Another feature in the TOEFL reading skills section is rhetorical function. Rhetorical function is the way a writer tries to persuade the reader that his writings are true. This can be accomplished by providing evidence, defining, explaining and exemplifying.  The TOEFL reading sections always include a couple questions on this topic.
Hope this TOEFL reading tips are beneficial for you and good luck on the test!