Today's post is going to address the TOEFL iBT listening section
Many students focus on improving their writing or reading skills when preparing for the TOEFL test but seem to neglect the preparation for the TOEFL iBT listening section. The listening section can be more fun to practice for than the other sections, for example you could watch a movie in English without subtitles and then write a short essay about the movie..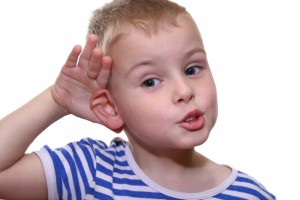 The listening section have between 34-51 questions and you receive a score between 00-30. This test involves the student listening to two or three conversations on their headphones. Usually you will have 6 listening passages. that last between 3 to 5 minutes. The conversations may include two or more speakers in each. Apart from this, there are four to six lectures, which include classroom dialogue. Remember to keep your headphones on all trough the TOEFL iBT listening part of the test.
When reading a passage it is very easy to get distracted by all the details in the text, the same goes for the TOEFL listening section. Instead of trying to memorize the whole speech or conversation we recommend the student to use notes to write down key details. This approach helps student's focus on what the questions are specifically asking, rather than get distracted by the all of the details in the passage.
When taking on the listening section of the exam your focus should be on what they are asking.
The questions will follow two different patterns, the first being questions like "Why, how and when" the other types of questions to expect is follow up questions like "What was the judges reasoning when making the verdict".
Remember that one answer can help you find the next answer, the questions are often continues so if you answered the previous question right chances are you going to answer the next one right as well.
By listening carefully and taking good notes the chances increases that you will answer the first question right, since the following questions are based on the first you will be in a favorable position when taking the TOEFL iBT listening part of the TOEFL test.
Take several TOEFL iBT listening practice tests which is included in our TOEFL iBT practice package, another tip to practice your listening comprehension is to browse youtube and watch video clips in English.
Good luck and remember to keep your headphones on!