Today we will go over TOEFL essay writing, more in detail; hopefully we will have given you some valuable TOEFL essay writing tips.  If you missed the last two posts, which worked as an introductions to the TOEFL writing section I recommend you reading: Introduction to the TOEFL writing section and then TOEFL writing strategy.
Like we explained on our last article the structure of your TOEFL essay writing should hold an introduction, body paragraph and a conclusion. So what should these sections include?
Introduction
The introduction of a TOEFL writing essay should identify and introduce the topic of your essay, try to write an interesting introduction that covers what your essay will be about. Remember your introduction should want the reader to continue reading and find out more. The introduction should also include some information that will help the reader understand the essay. You should present some background information.
These are some of the questions you should try to answer when you're writing a TOEFL essay.
Why is the topic of the essay important?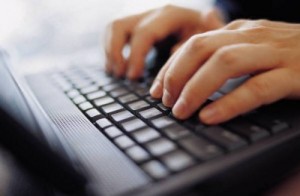 What should the reader know before reading your essay?
How is this relevant to you and why did you choose to write about this topic?
Remember that the last sentence of your introduction should present your thesis statement. The thesis statement is what the reader can expect when reading the essay. Do not forgot to add this as this is a essential part of TOEFL essay writing.
Body
A body paragraph has two main sections, the first part discuss and provide supporting details on the topic. The body is supposed to be the "meat" of the TOEFL essay. So when you move on to the second part all you should have to write about is how you feel about your topic and refer to the statements previously presented.
Conclusion
The last section is often neglected in TOEFL essay writing, but it should not be. Remember the conclusion is the last thing your reader will remember of your essay so it is important that it is in good quality. When writing your TOEFL essay conclusion all you have to keep in mind are two things.
First of all keep it simple, conclusions should be short and sweet. Do not present any new information in the conclusion. Second, the task of the conclusion is to remind the reader why the topic was important what the reader should take with them from this essay.
Next time we are going to go over writing for the TOEFL when you are writing a response to a lecture.